McCann's Lawsuit Heading To Trial
Friday, September 15, 2023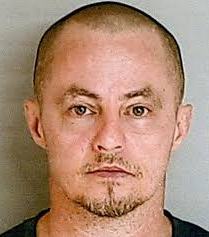 (GRAND RAPIDS) – A man who had been a suspect in the 2007 murder of Jodi Parrack is having his day in court.

According to documents from the U.S. District Court of West Michigan, a lawsuit filed by Raymond McCann II in 2019 is heading to trial. McCann filed a civil lawsuit against the Constantine Police Department, the Michigan State Police and several other defendants.

Jodi Parrack was found dead in the Constantine Cemetery in 2007. McCann, who was a Constantine reserve police officer, was on the search team that discovered Jodi's body along with her mother. He was accused of lying to investigators and was interviewed 20 times.

McCann denied any role in Jodi's murder, but in his lawsuit, he says he felt pressured to plead no contest to charges of perjury in 2014. McCann was sentenced in 2015 on five counts of perjury and served 20 months in jail. He was released after authorities arrested Daniel Furlong of White Pigeon for Jodi's murder.

In his lawsuit, McCann says since he was convicted, he has experienced severe depression, and has had trouble rebuilding his life in Constantine.

Then St. Joseph County Prosecutor John McDonough sought the decision to vacate and dismiss the conviction against McCann.

Michigan Attorney General Dana Nessel approved a compensation for McCann who received $40,000 under the State's Wrongful Imprisonment Compensation Act.

McCann's criminal case was re-opened after an investigation by law schools at the University of Michigan and Northwestern University.