MSP Holding Stuff A Blue Goose Event Saturday
Saturday, December 2, 2023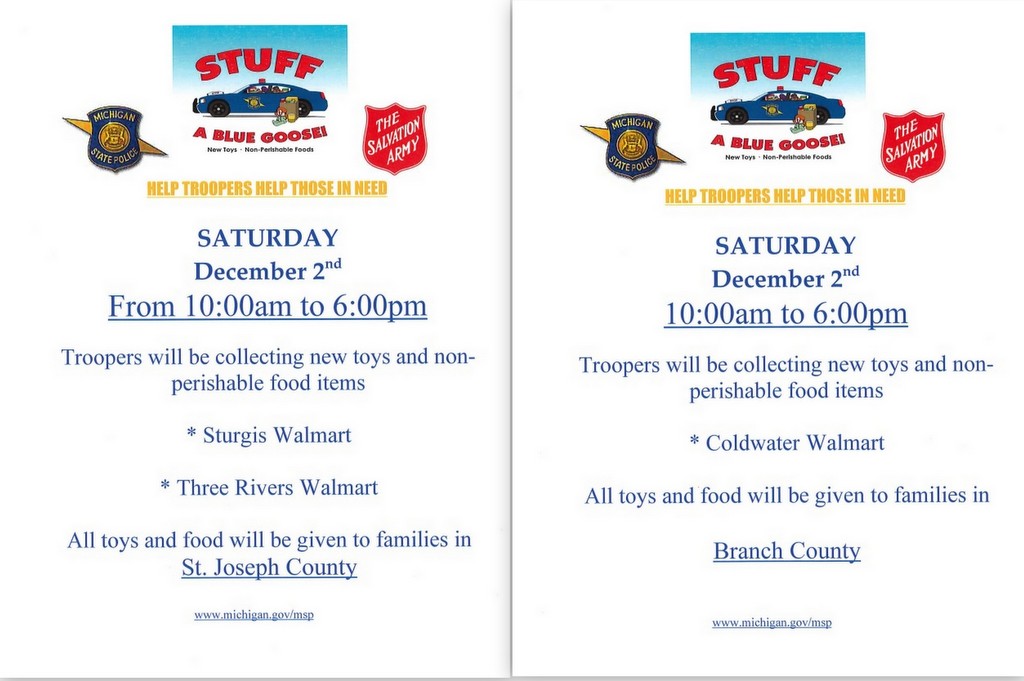 (STURGIS) – Michigan State Police are doing their part to help give back to the communities the live in and serve.

Troopers will be holding their 15th "Stuff A Blue Goose" event on Saturday. They will have their vehicles, or "Blue Gooses" at the Wal Mart Stores in Sturgis, Three Rivers and Coldwater from 10 AM until 6 PM to collect new toys and non-perishable foods.

Trooper Jason Sylvester says all of the officers and volunteers have a great time during the day. LINKC.

In addition to toys and food, Sylvester says they will also accept cash donations, and then go inside the store to purchase items for those in need.

Sylvester says they always have fun at the event, and especially when they engage the community. LINKD.

Once the toys are collected, they are given to the Salvation Army who then distribute them to families in need. Items collected in St. Joseph County go to families in the county, while items collected in Branch County remain their for families.