Sturgis BOE To Decide On Video Scoreboard
Monday, September 18, 2023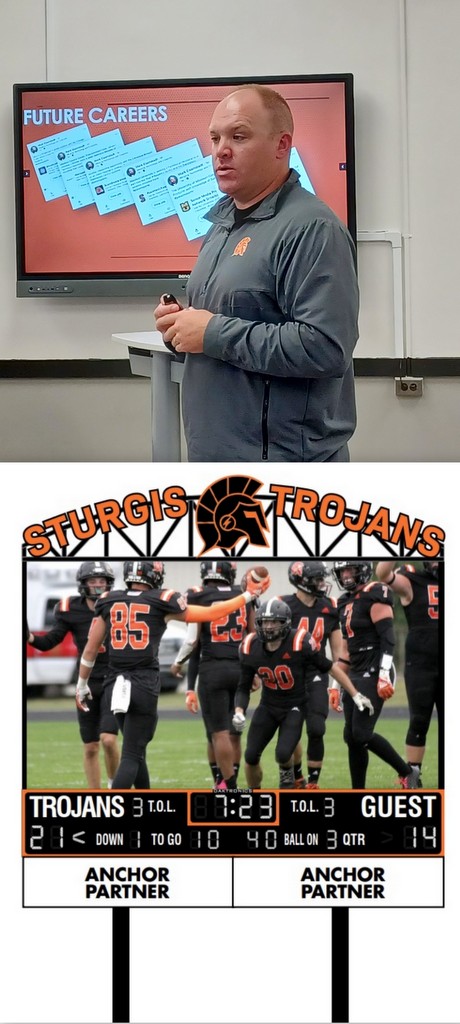 (STURGIS) – The Sturgis Board of Education will decide tonight if the District can pursue putting in a video scoreboard at the Sturgis High School football field.

Sturgis Athletic Director Andy Hatt presented the idea to the Board of Education in May. During last week's study session, Hatt gave an update to the Board, and says since he originally presented the idea to the Board, many people in the community have said they like the plan.

In addition to the many ways the scoreboard would enhance Sturgis athletic events, Hatt says it could be used for other events. LINKC.

Hatt says he has been working with Daktronics on what would need to be done if Sturgis Public Schools wants to move forward with this project. He says Daktronics will work with the Schools to help present the idea to the community.

Hatt says there are three levels to the partnerships for advertising on the board. LINKD.

The Board of Education will meet in regular session at 5:30 PM in the Central Commons building.