Man Found Dead In Noble Township Pole Barn
Saturday, November 18, 2023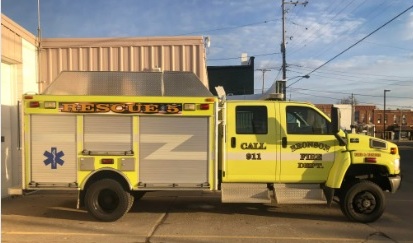 (NOBLE TOWNSHIP) – A 62 year old man was found dead after first responders put out a fire in Branch County's Noble Township.

Bronson Fire Chief Scott Wilber says his department was sent to 842 Whipple Road at 3:30 PM Thursday after a person called Branch County Central Dispatch because of an explosion and smoke at the address.

Wilber says when they got to the location they found a 30 by 40 foot pole barn, along with two pick ups that were outside the dwelling on fire. After the fire was put out, firefighters found the body.

The man's name has not been released.

The building is considered a total loss with damage estimates of $40,000 to the building and $30,000 to the contents.

Wilber says they are not able to determine the cause of the fire due to the damage.

The Orland Fire Department brought a tanker to help battle the blaze. Also assisting at the scene were the Branch County Sheriff's Department, the Michigan State Police and Life Care Ambulance.