2023 St. Joseph County Grange Fair Starts Sunday
Saturday, September 16, 2023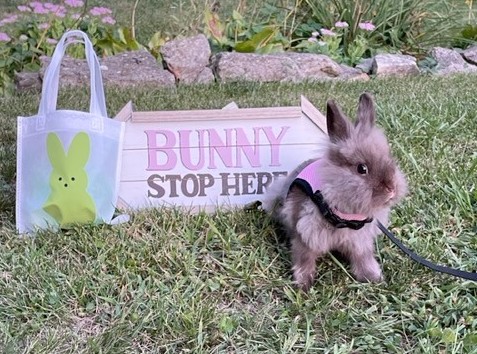 (CENTREVILLE) – A week full of fun starts Sunday as the 2023 St. Joseph County Grange Fair gets underway in Centreville.

The theme for this year's Fair is "Hop On Over to the St. Joseph County Grange Fair", and the Fair mascot is Harrietta. Watch for her around the Fairgrounds this week and say Hello.

Fair Board member Mindy Timm wants to remind the public that there are 11 areas on the Fairgrounds that offer free events and entertainment during the week. LINKC.

There's also entertainment daily in the Community Tent and on the Free Stage.

Sunday is Opening Day and Family Day at the Fair, sponsored by Greenmark Equipment of Three Rivers and Glen Oaks Community College.

Events include the 4-H horse, rabbit and poultry shows, the antique tractor parade, the kids pedal pulls; the open class chicken show; the farm truck and semi pulls, and several acts on the Free Stage and the Community Tent.

Admission price to the Fair is just $8 for adults. To find out more about this year's Fair, you can go to their website. LINKA. You can also visit the Fair's Facebook page.