Semi Driver Killed In Steuben County Crash
Thursday, November 16, 2023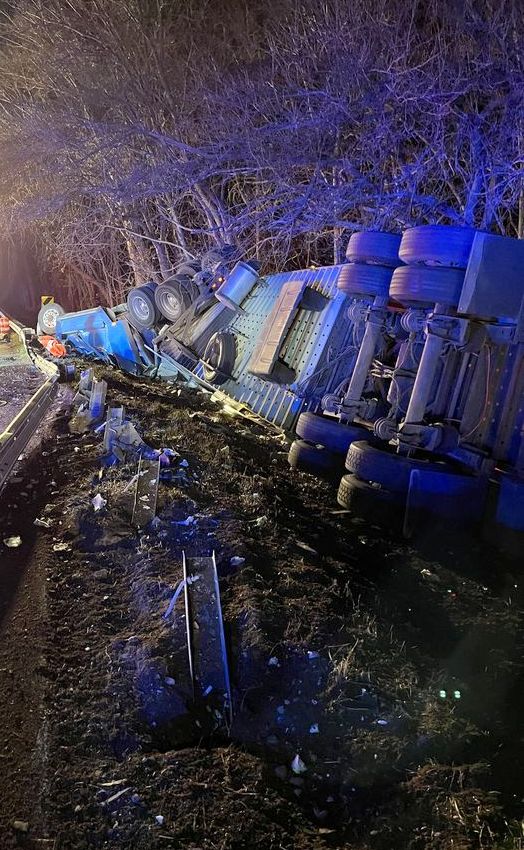 (JACKSON TOWNSHIP) – A man is dead following a semi accident in Northeast Indiana.

Just after 7:15 PM Tuesday, the Steuben County Sheriff's Office responded to the area of U.S. 20 near County Road 20 North in western Jackson Township on a report of an overturned semi and the driver possibly trapped inside.

When they arrived, deputies found the driver's side door open and the driver partially outside the vehicle, and unresponsive. Life saving measures were started by officers and a bystander until EMS arrived. Despite their efforts, the driver, 62 year old Thomas Jamrock of Omaha, Nebraska, was pronounced dead at the scene.

Initial investigation shows that Jamrock was driving west on U.S. 20 in a semi pulling a box trailer loaded with wire. Jamrock was driving too fast and trying to negotiate a curve in the road when he collided with a guardrail on the north side of the road. The semi overturned near an embankment.

Assisting at the scene were the Indiana State Police, the Orland Fire Department and the Steuben County EMS. The crash remains under investigation.